Heal your house air as well as your mood.

Ruhens Air Purifier Healing WHA-300

Technique to eliminate deadly ultra fine dust!




Please give your family a clear and pure indoor air.




The Ruhens air purifier keeps the family happy.
Sleep
Sets / clears the sleep mode .

Ion generation Cluster Turns the ion
generation function on
and off.

Turn the rotary grill
ON / OFF

Schedule the timer operation time .

Lock Press the Sleep + Rotate button simultaneously for
3 seconds to turn the lock function on
/ off.

Power off the product
to ON / OFF.

Air Volume
Set the air volume level .
Ruhens Air Purifier Healing WHA-300

Six-stage clean system to remove fine dust particles

99.9% removal of E. coli by cluster ionizer

Three-stage filter system

360 ° grille rotation cleaning function

One step advanced convenience function
Awarded $ 50 Million
Export Tower

Won customer love brand award for 3 consecutive years

Korea Air Cleaning Association
product quality certification
What is a CA certification mark?
In order to provide reliable indoor air cleaner to consumers, Korean Air Cleaners Association has introduced the important product performance of indoor air purifier, such as dust collection efficiency, deodorization efficiency, noise, application area and ozone concentration, It is a mark given only to the passed product after strictly testing it in. Products marked with this mark can be purchased with confidence.
Ruhens Air Purifier Healing

to remove

deadly

dust

PM1.0, which can cause various respiratory diseases and health problems, as well as




bacteria, life odor and germs are thoroughly removed, and clean air is sent away




to make the indoor space more comfortable.
Ruhens 6th stage clean system

We promise a more pleasant and healthy indoor air with our unique clean technology.
Stage 1

Removes various dust, fur and pollens

Stage 2

Removes mold and dust and othe polluted matter

Stage 3

Removes the bacteria and Ultra fine dust

Stage 4

Removes various snatches

Stage 5

Removes formaldehyde that couses house syndrome

Stage 6

Removes 99.9% of Escherichia coli.
99.9% removal

of

E. coli

by cluster ionizer

By releasing cluster ionizer into the air,




it effectively removes bacteria and odor

such as E. coli, ammonia, etc.,

and




protects the health of the whole family

by making comfortable air

.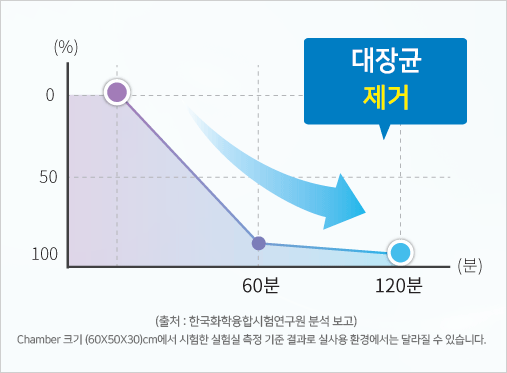 Powerful air purification through 6013 air holes and 4 suction
The 6013 air holes located on all four sides of the product
purify and clean the contaminated air in the spacious interior, including ultra fine dust.
360 ° grille rotation cleaning function
The 360 ° grill rotation of the cleaned air
maximizes the air circulation throughout the room by maximizing the distance from the top to the left and right.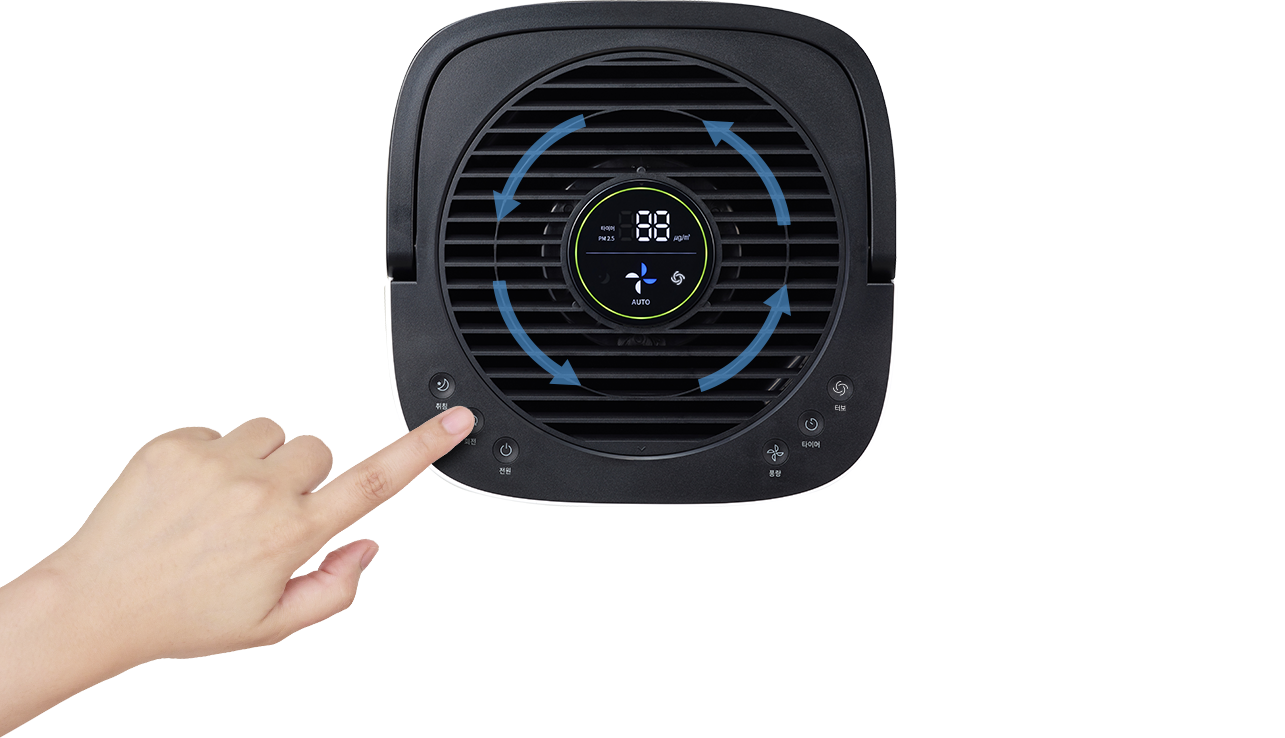 Real-time air cleanliness display function

By applying a dust sensor that can detect PM2.5 (ultrafine dust)




, you can check the degree of air pollution at a glance.
Evolution of life changing technology,

Lewens

More convenient features that are user-friendly will boost your life index
Air volume setting function

Stage 1> Stage 2> Stage




3

>

Stage 4> Automatically




adjusts the airflow to make room air




pleasant

Timer setting function

1 hour, 2 hours,




4 hours, 8 hours, 12 hours,




you can set the reservation time




.

Sleep mode function

When the sleep mode is selected,




the purifier operates with the lowest air volume




and darkens the brightness of

the

display




so that it does not interfere with

the

water.

Convenient movable handle

Ergonomically designed




handle




makes




it

very convenient to

use

when moving the

product

.
The more exquisite design attracted the hearts




SMART & PREMIUM